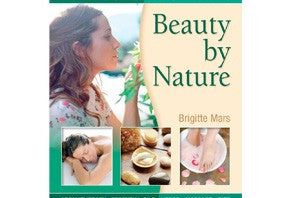 Beauty by Nature by Brigitte Mars
Foreward by Rainbeau and authored by her mother Brigitte! This is a must have for natural beauty.
The journey to lasting beauty involves attention to both outer appearance and inner health. Here is a comprehensive program for attaining radiance and vitality using natural techniques. Includes directions and recipes for making scrubs, toners, moisturizers, facial sprays, and hair rinses, so easy to prepare they can be made in the kitchen. Beauty by Nature is the complete guide to unlocking your beauty potential. Also includes advice on body care for men, babies, and elders.