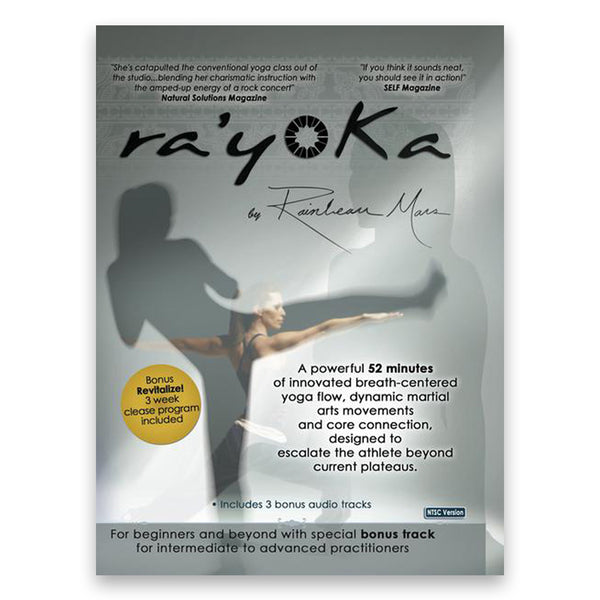 ra'yoKa Video Download
Fully optimize your time on the mat with Rainbeau Mars' world-renowned fitness system, ra'yoKa. A unique hybrid of martial arts movement and core conditioning, this 52 minute ra'yoKa overview combines breath-centered yoga flow and therapeutics with occasional explosive kicks and punches. This innovative and integrative practice works to harmonize the body and mind, all while refining balance muscles and increasing flexibility.
7 ra'yoKa Benefits:
• Helps prevent injuries
• Stimulates fast and slow twitch muscles
• Improves core strength, stability, balance, coordination and agility
• Builds and releases energy
• Balances hormones and emotions
• Helps ease pain and relieve muscle tension
• Improves reaction time, memory and focus
Refund Policy
In order to make these courses, video download programs and other products as affordable and accessible as possible, all video download purchases are final, and we do not offer any refunds unless otherwise specified.
---