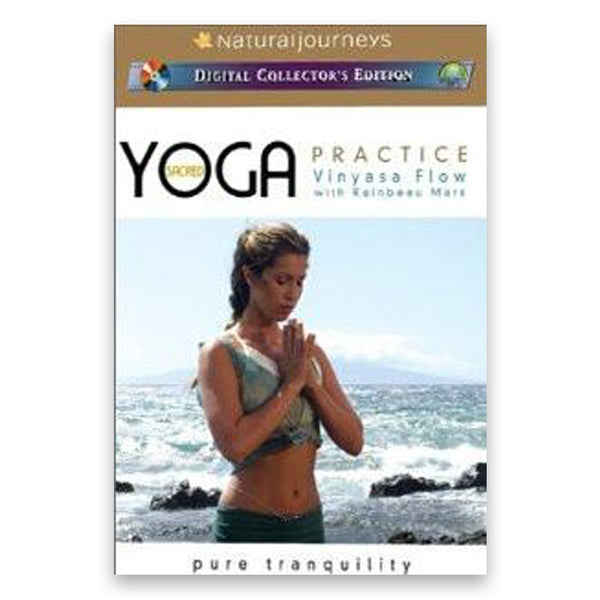 Pure Tranquility Video Download
Sacred Yoga Practice with Rainbeau Mars - Vinyasa Flow: Pure Tranquility
A place to breathe deeply, strengthen and nourish your body, and awaken your spirit.
Yoga can help reverse the aging process by improving flexibility, massaging the internal organs and glands, sending oxygen to all the body's tissues, and enhancing a state of serenity. Breathing deeply into certain postures affects the nervous and lymphatic systems. It helps relieve tight muscles, increases energy and circulation, improves strength, and promotes radiant skin. On a deeper level, it's a tool for observation. It brings us into the present so that we may fully receive what each moment has to offer and teach.
Join Rainbeau Mars and experience yoga in paradise on the breathtaking beaches of Maui. Vinyasa Flow: Pure Tranquility is a gentle practice, designed to open your body and prepare your mind for meditation. For some of us, the real challenge is to be still, quiet and simply be with ourselves.
Pure Tranquility gives you the tools to help balance the demands that are put upon our body, mind and spirit. Replenish the source and you can live in a state of inner peace, vibrancy, health and harmony.
This is truly the heart of yoga. Enjoy!
Refund Policy
In order to make these courses, video download programs and other products as affordable and accessible as possible, all video download purchases are final, and we do not offer any refunds unless otherwise specified.
---